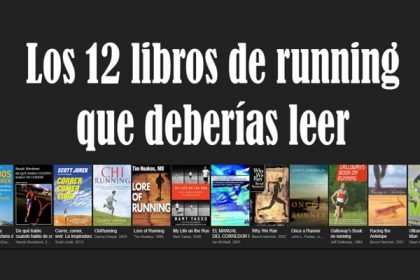 No todo en la vida es correr, es muy saludable también acompañarlo con una entretenida lectura, y que mejor del deporte que nos apasiona.
El listado de 12 libros que te presentamos es una referencia de los más buscados y leídos por los corredores en la web. Desde luego son sugerencias, ya que existen muchos libros hoy de running que te pueden servir según lo que estés buscando.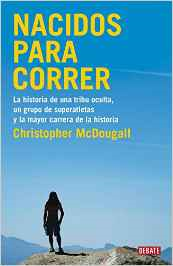 1.Nacidos para correr: la historia de una tribu oculta, un grupo de superatletas – 30 mar 2011, de Christopher Mcdougall (Autor)
Repleto de personajes inolvidables, increíbles hazañas atléticas y ciencia de vanguardia, Nacidos para correr es una aventura épica que comienza con la simple pregunta: ¿por qué me duele el pie? Para encontrar una respuesta, Christ
opher McDougall nos lleva desde los laboratorios científicos de alta tecnología de Harvard hasta los sofocantes valles y los picos nevados donde cada vez más corredores llevan sus fuerzas al extremo.
Protegida por el terreno más abrupto de América del Norte, la misteriosa tribu de los tarahumara de las Barrancas del Cobre, en México, custodia un arte perdido. Durante siglos han desarrollado técnicas que les permiten correr cientos de kilómetros sin descanso, convirtiéndolos en los corredores de fondo más rápidos de todos los tiempos. Este talento, casi sobrehumano, convierte a los tarahumara en hombres serenos e inmunes a las enfermedades y a las tensiones de la vida moderna. Con la ayuda de Caballo Blanco, un curioso personaje que años atrás se internó en las salvajes barrancas para vivir entre ellos, el autor pudo desvelar los secretos de este pueblo mítico al tiempo que descubría al atleta que llevaba dentro, entrenándose para uno de los mayores retos de su vida: una carrera de ochenta kilómetros que enfrentaría a la tribu contra un extraño grupo de corredores.

2.De que hablo cuando hablo de correr – 23 mar 2010, de Haruki Murakami (Autor)
En 1982, tras dejar el local de jazz que regentaba y decidir que, en adelante, se dedicaría exclusivamente a escribir, Haruki Murakami comenzó también a correr. Al año siguiente correría en solitario el trayecto que separa Atenas de Maratón, su bautizo en esta carrera clásica. Ahora, ya con numerosos libros publicados con gran éxito en todo el mundo, y después de participar en muchas carreras de larga distancia en diferentes ciudades y parajes, Murakami reflexiona sobre la influencia que este deporte ha ejercido en su vida y en su obra. Mientras habla de sus duros entrenamientos diarios y su afán de superación, de su pasión por la música o de los lugares a los que viaja, va dibujando la idea de que, para Murakami, escribir y correr se han convertido en una actitud vital. Reflexivo y divertido, filosófico y lleno de anécdotas, este volumen nos adentra plenamente en el universo de un autor que ha deslumbrado a la crítica más exigente y hechizado a miles de lectores.

3.Correr, comer, vivir: La inspiradora historia de uno de los mejores corredores de todos los tiempos. by Scott Jurek (Author)
Durante casi dos décadas, Scott Jurek ha sido una de las figuras dominantes y más queridas en el extenuante y cada vez más popular deporte de la ultra carrera. Desde que en 1999, siendo un completo desconocido, liderara la carrera de resistencia de los estados del oeste de Estados Unidos, sus logros le han situado en la élite de los corredores: ganó esa carrera durante siete años consecutivos y consiguió marcar el mejor tiempo, logró en dos ocasiones la victoria en el ultramaratón de Badwater (un «paseo» de casi 220 km por el valle de la Muerte) y recientemente ha establecido un nuevo récord americano al recorrer 270 km en 24 horas (seis maratones y medio en un solo día).
En Correr, comer, vivir, Scott Jurek habla sobre su vida y su carrera y sirve de inspiración a corredores de todos los niveles
. Desde su infancia en el Medio Oeste americano, sus comienzos en el deporte (lo odiaba) hasta la lenta transición hacia el veganismo, pasando por sus carreras, que han roto todos los récords, la historia de Scott es la de una persona con una voluntad de hierro y que pone en entredicho muchos de los estereotipos sobre los atletas.
Repleto de increíbles historias de resistencia y competición, fascinantes datos científicos y consejos prácticos y accesibles, incluyendo sus recetas favoritas, Correr, comer, vivir te motivará a ir «más allá», te descubrirá cómo preparar tu primera carrera, ampliará los horizontes de tu alimentación y te animará a explorar los límites de tu propio potencial.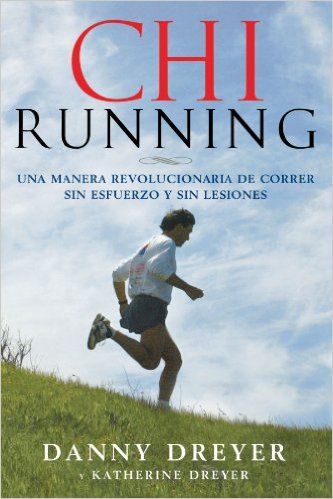 4.ChiRunning: Una Manera Revolucionaria de Correr Sin Esfuerzo y Sin Lesiones – 14 oct 2008, de Danny Dreyer (Autor)
Más de 24 millones de personas corren en los Estados Unidos solo, pero un 65 por ciento tendrá que dejar de hacerlo al menos una vez este año debido a alguna lesión. Aun así, otros elegirán seguir corriendo a pesar del dolor. Pero en este libro vanguardista, ahora disponible en español, el ultra maratoniano Danny Dreyer enseña la técnica de correr que ha creado para curar y prevenir lesiones, y también para correr mas rapido, mas lejos y con mucho menos esfuerzo a cualquier edad. ChiRunning emplea las profundas reservas de la fuerza de los músculos principales del tronco, un enfoque que se desarrolla de disciplinas tales como el yoga, el metodo Pilates y el Tai Chi. Este excelente programa explicado paso a paso te ofrece los principios del entrenamiento y se aprende muy fácilmente. Reduce dramáticamente la posibilidad de sufrir lesiones Hace el dolor de rodilla y el estrés de la tibia medial (periostitis medial) una cosa del pasado Reduce enormemente el tiempo de recuperación después de las carreras Crea un programa de entrenamiento seguro y eficaz Hace posible que disfrutes el correr a cualquier distancia tanto si eres un corredor principiante o un competidor experimentado.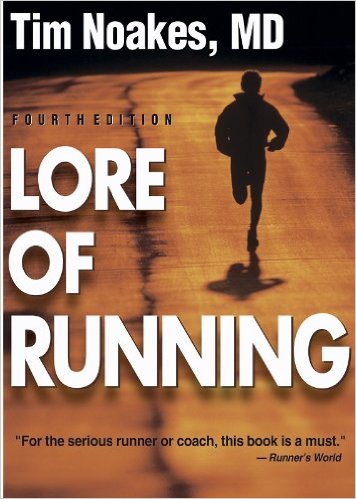 5.Lore of Running (Inglés) – nov 2002, de Timothy Noakes (Autor)
Now revised, expanded and updated, «Lore of Running» gives you incomparable detail on physiology, training, racing, injuries, world-class athletes, and races. Author Tim Noakes blends the expertise of a physician and research scientist with the passion of a dedicated runner to answer the most pressing questions for those who are serious about the sport for example, how your body systems respond to training, the effects of different training methods, how to detect and avoid overtraining, and genetic versus trainable potential. How to train for the 10K up through ultramarathon with detailed programs from Noakes and several leading running experts and how to prevent and treat injuries, increase your strength and flexibility, and use proper nutrition for weight control and maximum performance details are also included. You'll also find a candid analysis of supplements and ergogenic effects and training aids. The book includes new interviews with 10 world-class runners who share their secrets to success and longevity in the sport. It features on legendary figures and events in running history provide fascinating insights. And that's just scratching the surface. «Lore of Running» is not only the biggest and best running publication on the planet. It's the one book every runner should own.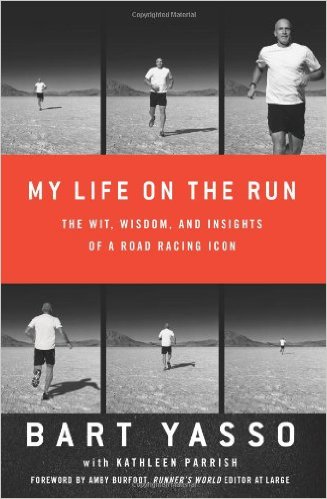 6.My Life on the Run: The Wit, Wisdom, and Insights of a Road Racing Icon Hardcover – May 13, 2008, by Bart Yasso (Author), Kathleen Parrish (Author)
Dubbed the «Mayor of Running,» Bart Yasso is one of the best-known figures in the sport, but few people know why he started running competitively, how it changed his life, or how his brush with a crippling illness nearly ended his career a decade ago. With insight and humor, My Life on the Run chronicles the heatstroke and frostbite, heartache and triumphs he's experienced while competing in more than 1,000 competitive races during his nearly 30 years with Runner's World magazine.
Yasso gives valuable and practical advice on how to become a runner for life and continually draw joy from the sport. He also offers practical guidance for beginners, intermediate, and advanced runners, such as 5-K, half-marathon, and marathon training schedules including his innovative technique known as the Yasso 800s.
Recounting his adventures in exotic locales like Antarctica, Africa, and Chitwan National Park in Nepal (where he was chased by an angry rhino), Yasso recommends the best exotic marathons for runners who want to grab their passports to test themselves on foreign terrain. With the wit and wisdom of a seasoned insider, he tells runners what they need to know to navigate the logistics of running in an unfamiliar country.
Yasso's message is this: Never limit where running can take you because each race has the potential for adventure.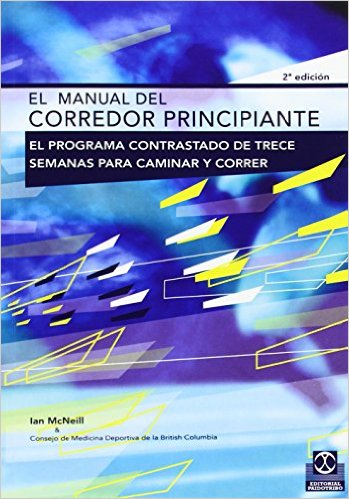 7.El Manual del Corredor Principiante: El Programa Contrastado de Trece Semanas Para Caminar y Correr (Jogging) – April 25, 2005, by Ian McNeill (Author)
Este libro ha sido escrito específicamente para corredores principiantes. Responde a cuestiones prácticas sobre cómo emprender un programa para correr. Le indica cómo evitar músculos doloridos y lesiones y le da consejos respecto a la motivación.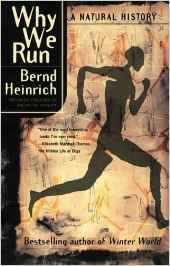 8.Why We Run: A Natural History (Inglés)– may 2002 , de Bernd Heinrich (Autor)
In Why We Run, biologist, award-winning nature writer, and ultramarathoner Bernd Heinrich explores a new perspective on human evolution by examining the phenomenon of ultraendurance and makes surprising discoveries about the physical, spiritual — and primal — drive to win. At once lyrical and scientific, Why We Run shows Heinrich's signature blend of biology, anthropology, psychology, and philosophy, infused with his passion to discover how and why we can achieve superhuman abilities.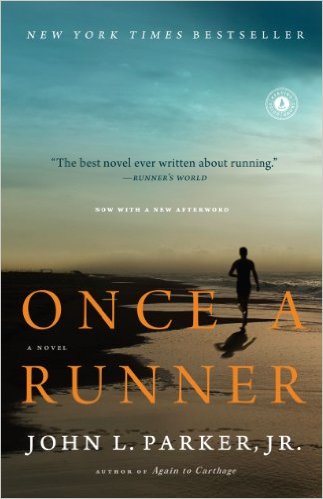 9.Once a Runner: A Novel Paperback – April 6, 2010, by John L. Parker Jr. (Author)
Originally self-published in 1978, Once a Runner captures the essence of competitive running—and of athletic competition in general—and has become one of the most beloved sports novels ever published..
Inspired by the author's experience as a collegiate champion, the story focuses on Quenton Cassidy, a competitive runner at fictional Southeastern University whose lifelong dream is to run a four-minute mile. He is less than a second away when the turmoil of the Vietnam War era intrudes into the staid recesses of his school's athletic department. After he becomes involved in an athletes' protest, Cassidy is suspended from his track team. Under the tutelage of his friend and mentor, Bruce Denton, a graduate student and former Olympic gold medalist, Cassidy gives up his scholarship, his girlfriend, and possibly his future to withdraw to a monastic retreat in the countryside and begin training for the race of his life against the greatest miler in history. .
A rare insider's account of the incredibly intense lives of elite distance runners, Once a Runner is an inspiring, funny, and spot-on tale of one man's quest to become a champion.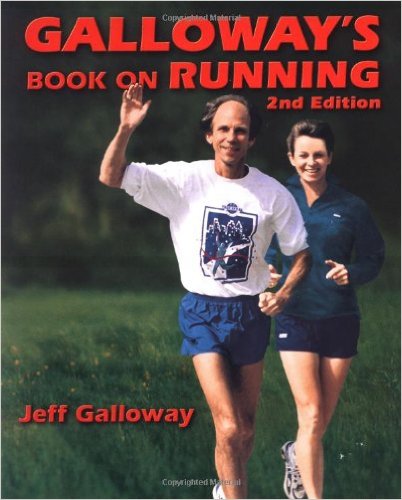 10.Galloway's Book on Running Paperback – February 9, 2002, by Jeff Galloway (Author)
Olympic athlete Jeff Galloway shows how amateur runners can use the same training principles followed by world-class runners. He tells beginners how to get started, explains his ideas on stress and rest, and reveals secrets for running better. In this completely revised and updated new edition of the classic text on running, Galloway includes training schedules for 5k, 10k, and the increasingly popular half-marathon races, as well as recent insights into motivation, nutrition, and fat burning. Runners at all levels will benefit from this seasoned athlete's wisdom.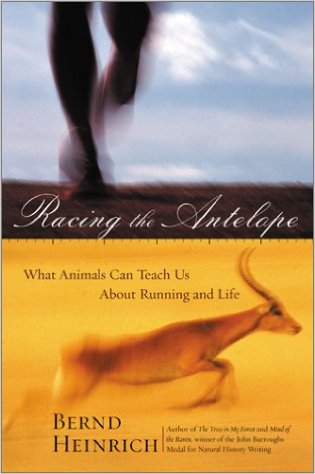 11.Racing the Antelope: What Animals Can Teach Us About Running and Life Hardcover – April 24, 2001, by Bernd Heinrich (Author)
«The human experience is populated by dreams and aspirations. For me, the animal totem of these dreams is the antelope, swift, strong, and elusive. we chase after 'antelope,' and sometimes we catch them. Often we don't. But why do we bother? I think it is because without dream 'antelopes' to chase we become what a lapdog is to a wolf. And we are inherently more like wolves than lapdogs, because the communal chase is part of our biological makeup.»
In 1981, Bernd Heinrich, a lifelong runner, decided to test his limits at age forty-one and race in the North American 100-Kilometer Championship race in Chicago. To improve his own preparations as a runner, he wondered what he could learn from other animals–what makes us different and how we are the same–and what new perspective these lessons could shed on human evolution. A biologist and award-winning nature writer, he considered the flight endurance of insects and birds, the antelope's running prowess and limitations, the ultraendurance of the camel, and the remarkable sprinting and jumping skills of frogs. Exploring how biological adaptations have granted these creatures «superhuman» abilities, he looked at how human physiology can or cannot replicate these adaptations. Drawing on his observations and knowledge of animal physiology and behavior, Heinrich ran the race, and the results surprised everyone–himself most of all.
In Racing the Antelope, Heinrich applies his characteristic blend of scientific inquiry and philosophical musing to a deft exploration of the human desire–even need–to run. His rich prose reveals what endurance athletes can learn about the body and the spirit from other athletes in the animal kingdom. He then takes you into the heart of his own grueling 100-kilometer ultramarathon, where he puts into practice all that he has discovered about the physical, spiritual–and primal–drive to win.
At once lyrical and scientific, Racing the Antelope melds a unique blend of biology, anthropology, psychology, and philosophy with Heinrich's passion for running to discover how and why we run.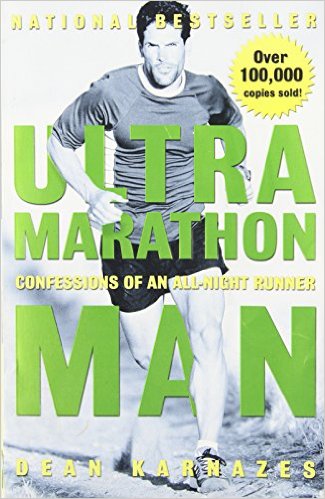 12.Ultramarathon Man: Confessions of an All-Night Runner Paperback – March 2, 2006, by Dean Karnazes (Author)
In one of his most ambitious physical efforts to date, Dean Karnazes attempted to run 50 marathons, in 50 states, in 50 days to raise awareness of youth obesity and urge Americans of all fitness levels to «take that next step.»
«UltraMarathon Man: 50 Marathons – 50 States – 50 Days», a Journeyfilm documentary, follows Dean's incredible step-by-step journey across the country.
Ultrarunning legend Dean Karnazes has run 262 miles-the equivalent of ten marathons-without rest. He has run over mountains, across Death Valley, and to the South Pole-and is probably the first person to eat an entire pizza while running. With an insight, candor, and humor rarely seen in sports memoirs (and written without the aid of a ghostwriter or cowriter), Ultramarathon Man has inspired tens of thousands of people-nonrunners and runners alike-to push themselves beyond their comfort zones and be reminded of «what it feels like to be truly alive,» says Sam Fussell, author of Muscle.
También te puede interesar ver:
7 CARACTERISTICAS PSICOLOGICAS DE LA FORTALEZA MENTAL DE UN CORREDOR