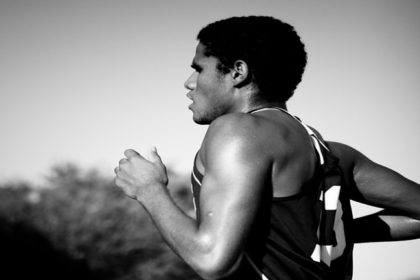 The movement of the arms is fundamental to run correctly since they balance the movement of the legs.
Their adequate technical training generates a great advance as a runner in wasting less energy while running.
It is said traditionally that marathon runners saw their performance harmed if they strengthened their arms too much because they loaded themselves with a weight that they later had to move.
With time and studies it has been demonstrated that the action of the arms in a race of resistance helps to better every step we take, since it delays the onset of fatigue, specially of the legs, which are the ones that have to put in more work.
If we understand that the in most resistance races require a good upper body strengthening, there is no doubt that its training and technique are essential.
The arm swing has two fundamental functions in the movement of a runner:
They balance the hip and trunk rotations that occur when the broader steps are taken. If we try to run with the arms sideways next to our body without compensating the steps of the race, we will see how we stumble sideways and loose balance and stability in the movement. It is very exhausting and it will not allow us to run well.

They contribute to a bigger boost stride. The effort is made by the legs, but an energetic arm swing helps the impulsion to be more powerful and economical.