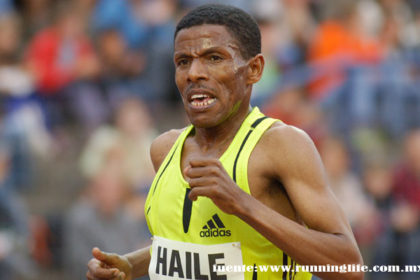 Inhale and exhale the air that we breathe seems like a simple activity that does not require a special technique, but the reality is that a knowledge is needed so that we can sustain running more, avoid fatigue and also achieve a more efficient run.
The oxygen in the human body has a primordial role allowing the generation of energy at a cellular level. When you are doing aerobic exercise the muscles work more vigorously than when you are resting, the metabolism increases and your body automatically starts to demand more oxygen intake to resist the work that it is doing.
The lack of oxygen can be experienced. A good example is when we maintain an intense race pace than what we are accustomed to, or when we do velocity series. In these cases we experience agitation, a fast breathing, generating hardening of the muscles and even vomit can be present. This phenomenon can be explained mainly by the fact that our body requires a larger amount of energy to perform these activities and we decompose if it does not have it.
Breathing from the nose and exhaling the air through the mouth seems logical when we run, but this way the body does not achieve enough oxygen when we are in an intense aerobic state. While if we also breath through the mouth we will achieve a larger amount of oxygen.
The correct way for a runner is to breathe in through the nose and the mouth at the same time and exhale the air through the mouth.
The advisable is to regulate it according to the pace you are going. You must intake air through prolonged inhalations and with moderate doses of air, meaning inhaling slowly 3-4 seconds and exhaling 3 seconds, or you can practice by strides, 2-4 strides inhale and exhale from 2-3 for example.
The best examples of the use of this technique are the elite runners in midst of an intense race. An example on how to breathe is Haile Gebraselaide that runs with his mouth open but without opening it entirely as shown in the picture. He manages to leave his teeth lightly open since he is breathing through his mouth and nose, but just as we explained with a paused inhalation, that even though he is going at an intense race pace, he knows and manages to control the breathing for the correct transportation of oxygen to his body.
Practicing breathing while training is a good way to continue evolving and fumbling the right way to do it.