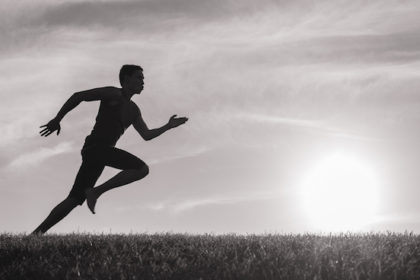 Running is one of the most popular sports currently and a lot of people use this activity to lose weight better their appearance or feel better.
A really good advice to achieve these objectives is by doing "SPRINTS".
"SPRINTS" are short races in which you run at 90%-100% of your maximum capacity.
For a lot of years the benefit has been known of high intensity intervals to improve performance and corporal composition, since it increases your metabolism more than the traditional cardiovascular exercises.
Above all it activates the inferior muscles of the body, gluts, hamstring, quadriceps and calves, producing an increase of muscular mass and energy.
It was used in a recent study a program of 6 intervals of 30 seconds at 90% of your maximum capacity with 4 minutes of rest between each series. Repeating 3 times a week. The results were amazing, among the benefits were: loss of weight, decrease of fatty tissue, improved maximum oxygen consumption and increase in velocity.
It is a simple exercise in which you have to keep in mind that you have to use it gradually within your training depending in your running level to avoid injuries.
You must also warm up for at least 10 minutes and do articular movements to get started with the intervals.